RAMPAGE WEEKEND 2024: 15 YEARS OF RAMPAGE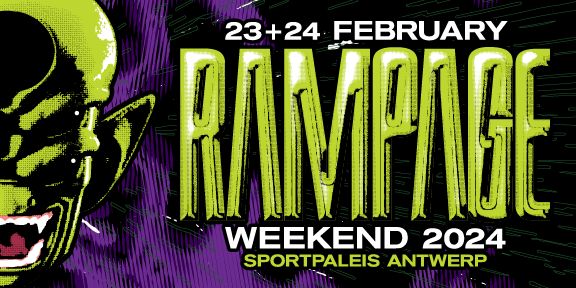 TWO NIGHTS SPORTPALEIS!!!!!
After the mayhem that was the Total Takeover, we gloriously return to Sportpaleis for TWO NIGHTS of drum&bass and dubstep, celebrating 15 YEARS OF RAMPAGE!!
The Biggest Drum&Bass And Dubstep Party In The Universe strikes back! Rampage Soldiers, time to unite once again!Keep your eyes peeled for the sign up page for early bird tickets to pop up this week.