25th Anniversary of Royal Rumble & RAMPAGE Present: RAMPAGE ROAD SHOW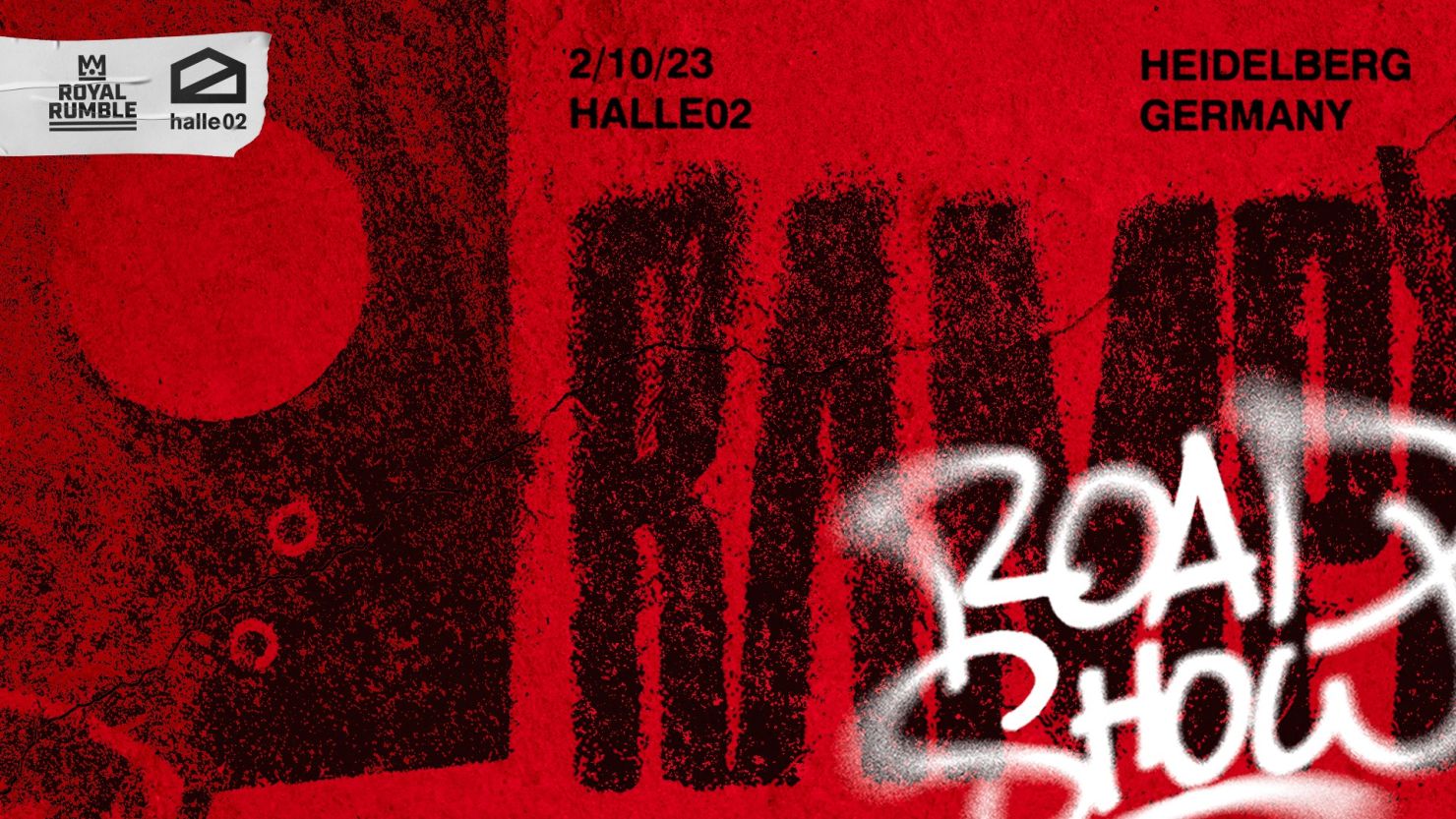 Germany here we come again! The Biggest Drum&Bass and Dubstep Party In The Universe will be taking place in Halle02 for the next edition! With an amazing line-up, the artists will give you another unforgettable experience!
We can't wait to welcome our Soldiers on the 2nd of October 2023!
Do we see you there? Tickets are on sale now, click here.
Halle02
Zollhofgarten 2
69115 Heidelberg
Any form of discrimination or oppression will result in immediate and permanent exclusion from the event.